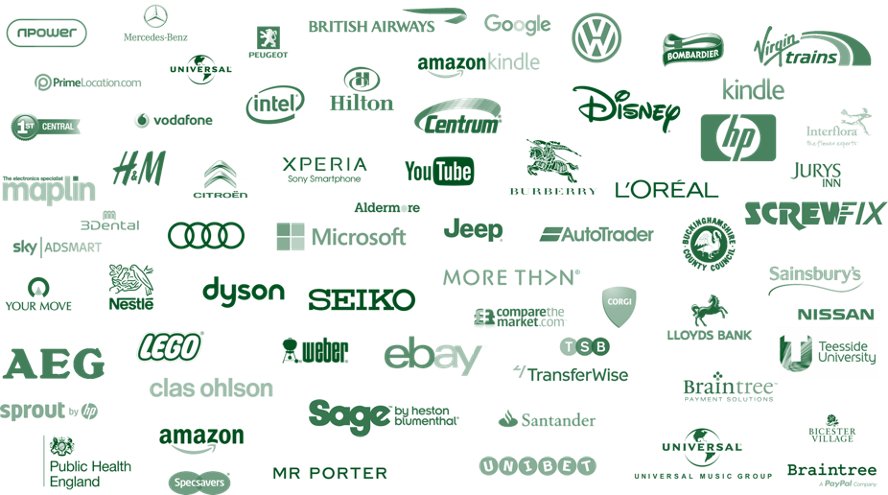 The power and impact of TV Advertising are without question, but the way we view video content is changing.  Some of these surprises will most likely surprise you.  We can look at the viewing over the past ten years and see how this is changing.  Although Live TV make up the majority of our viewing, we are watching less live TV than we did ten years ago by 30 minutes.  If we draw a line from 2008 to 2018 we can see that total viewing has increased across all platforms.  Total viewing has increased because Broadcasters are putting out more, brilliant content than ever before making the choice across the channels better than ever. How we view varies a lot depending on what content you are watching on what channel but whatever your prospective customers viewing habits are, they will have a far greater likelihood of seeing your ad, full screen in HD, in the content they love than any other digital ad platform.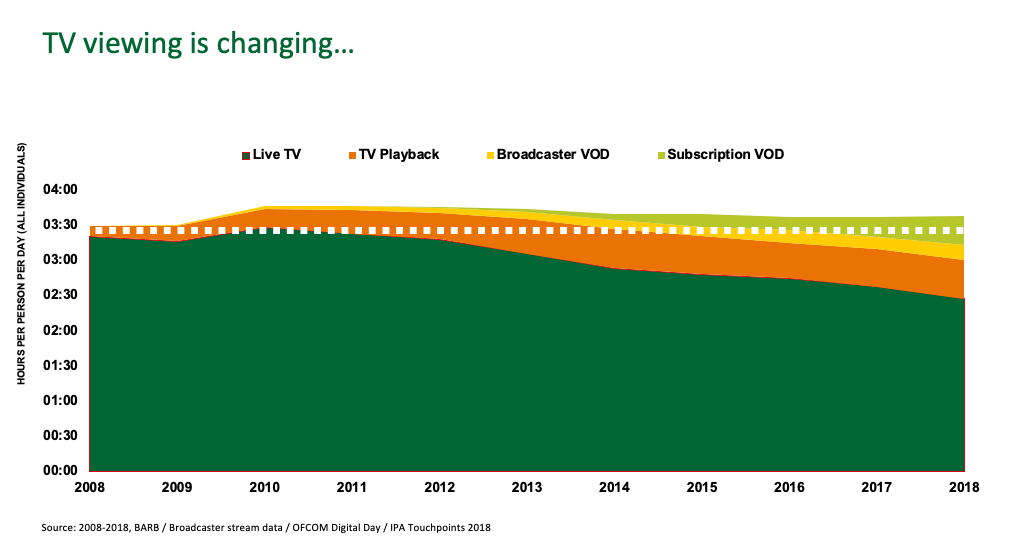 The average adult in the UK watches over 4 and half hours of video content every day, and as you can see from this over 75% of that is on a TV screen.  But if we strip out where you can't advertise ie. BBC and Netflix, you end up with a very different picture when it comes to where people see video advertising.  TV is fundamental for getting ads seen (96%) as brilliant as digital video advertising is, it's tough to stand out in the 1 minute of video ads seen online.  Sky AdSmart has the both of best worlds combining the power and impact of TV advertising with the granular targeting and reportability of digital.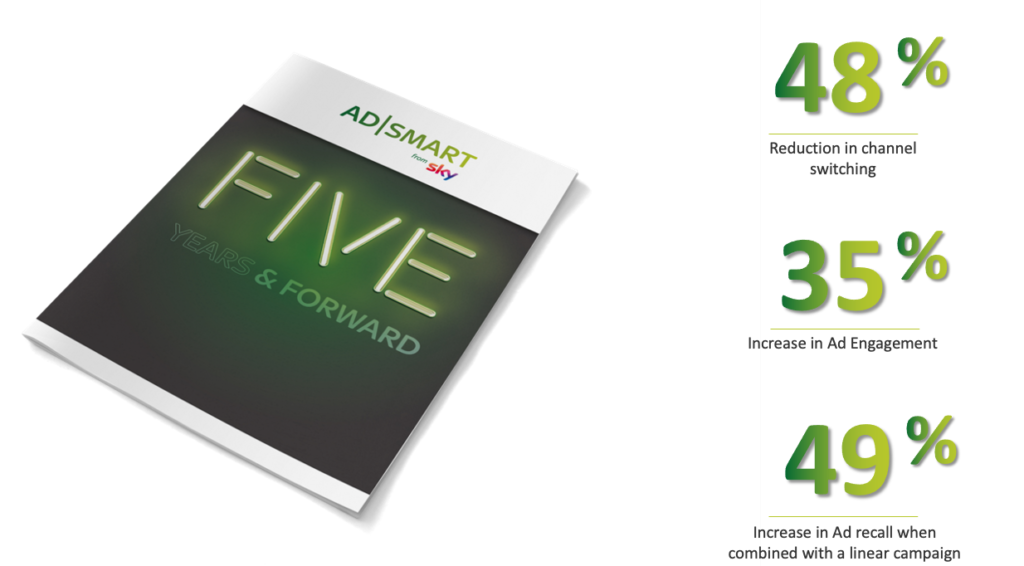 Since Sky AdSmart launched in 2014, we've seen a 48% reduction in channel switching, because of the fundamental reason that the ads are more relevant.  We see a 35% increase in ad engagement because the ads are again relevant and a 49% increase in ad recall.  Relevancy means higher engagement.