In 1863 the Metropolitan Railway opened the world's first underground railway line in London.  Today over 4,800,000 daily commuters use the London Underground.  13% are tourists and 87% are passenger journeys so it's time to take advantage and put your brand in front of this enormous London Community.  The London underground audience is affluent, talkative and outgoing and a valuable target for your brand.  With such a wide demographic audience Brands can target ABC1 Adults in a very cost-effective manner.  As Tube users have a much higher than average income with the London median salary 57% higher than the rest of the country, tube users make great customers for your brand.
A few statistics to help you make the London Underground part of your advertising mix, 68% of London Underground users are ABC1 Adults, 25% higher than the national average.  33% more likely to be a conversation catalyst resonating your campaign through word of mouth so be Creative.  More than half are light TV viewers so BVOD would be great to support the London Underground Campaign.  Average salary is £48K where the rest of the country is £27k.   A recent study by 'Exterion Neuroscience study' revealed that advertising on the London Underground Tubes acts as a welcome distraction to the daily grind and often experienced but commuters, 60% notice new ad's as they appear on the journey and 65% feel the London Underground Advertising is not as intrusive as other advertising platforms.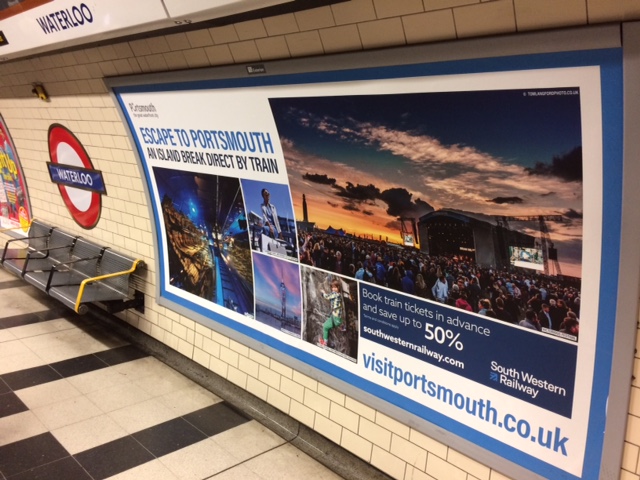 So what are the options? 
Depending on budget and time lengths for the London Underground there are a few options.  We love the LATE SPACE DEALS the best.  If you have artwork ready and can make a quick decision we love to drive the advertising prices down for the London Underground in the following areas.
Showcase Squares, Over and Underground 6 Sheets, SCLEP's – (stairs, lifts and escalator panels), 16 Sheets, 48 Sheets and Digital boards.
If you want to know more and looking for a free consultation and costings then say hello.