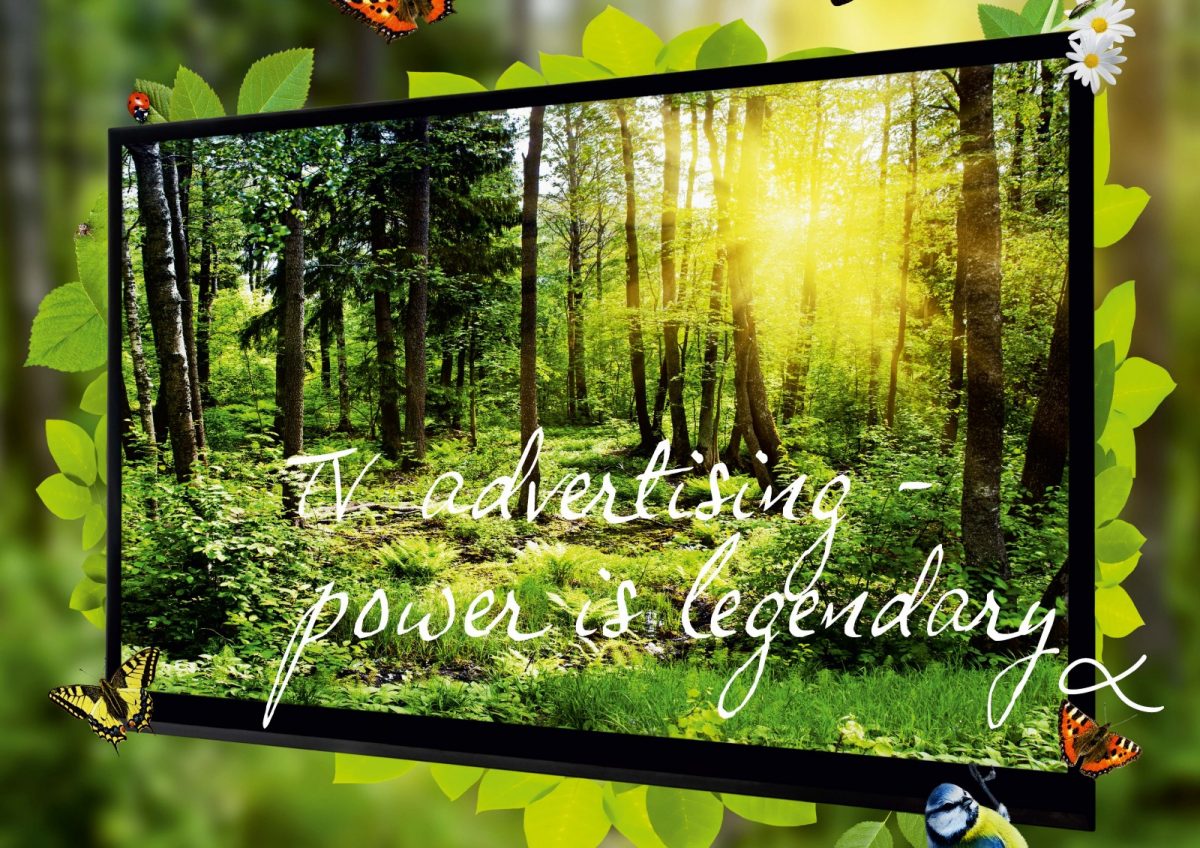 Now for the big Time and now your here. You've either tested a TV region or you've tested VOD and now you're ready to roll out across the national channels to build your brand. We can still plan as efficiently and remember we can still pick ITV1 by macro-region and Channel 4 have a 5-way regional split so there's no rush. The others are National coverage so no choice there I'm afraid.
OR you could be Pro's already and not wishing to teach anyone to suck eggs you may be looking for a new Pro-Active energetic agency to extend your brands exposure and start a new journey.
Television is endlessly versatile, flexible and forever evolving. It has the ability to fulfil a variety of tasks ranging from a blue-chip company's new product launch to the entire UK population to encouraging adults to reduce sugar intake. We love TV's ability to deliver a campaign that is effective at generating a response either directly to a store or online to ensure growth. In order to gain the maximum benefit from your TV Advertising Campaign, you need to know how many of the target audience needs to see your TV Ad and the optimal number of times it needs to be seen to produce the desired change in behaviour. This determines the required coverage, frequency and opportunity to see your ad and with over 600 or more channels available nationally in the UK extensive planning is required. Let's make a start and find out what you are looking to do? Who you are looking to reach? Planning objectives? The environment, when, where and what else is in the marketing mix. It is extremely important to understand how all the different media channels will link and work together and whether there is a requirement for Sponsorship.
TV sponsorship can range from simple on-air association with a one-off programme to a long-standing partnership with well-known soaps. Big or small, tactical or strategic there are so many sponsorships to choose from across all the channels. TV sponsorship is a cost-effective way to reach target audiences at regular times of the day or week. TV programmes are powerful brands themselves and attaching your brand in a sponsorship partnership magnifies brand awareness. If you are unsure about the right TV sponsorship for your brand then talk to our team freely without obligation.
TV sponsorship can be effectively combined with planned TV Advertising campaigns to deliver the required coverage, frequency and opportunity to see. TV Sponsorship is effective at creating brand prestige, trust, credibility and sometimes fame that help increase brand growth and market share. TV Sponsorship is not confined to just TV as your sponsorship accompanies the programme where ever it is viewed. Whether on +1 channels, VOD and partner channels promoting the programme your brand is firmly attached and visible to an extended audience. TV Sponsorship is recognised as a powerful option for brands. Advertisers can now sponsor not only programmes but strands of programming, day parts, genres and even whole channels.
If the creative idea for the credits is engaging and relevant to them, viewers of all ages welcome sponsors as supporters of their favourite TV Programmes. Many have said that if a programme is sponsored, it must be good.* (source Thinkbox)
Just one question left!- Are you ready for Sponsorship? To find out what Sponsorships are available on each channel it's time to make contact with Redwood.