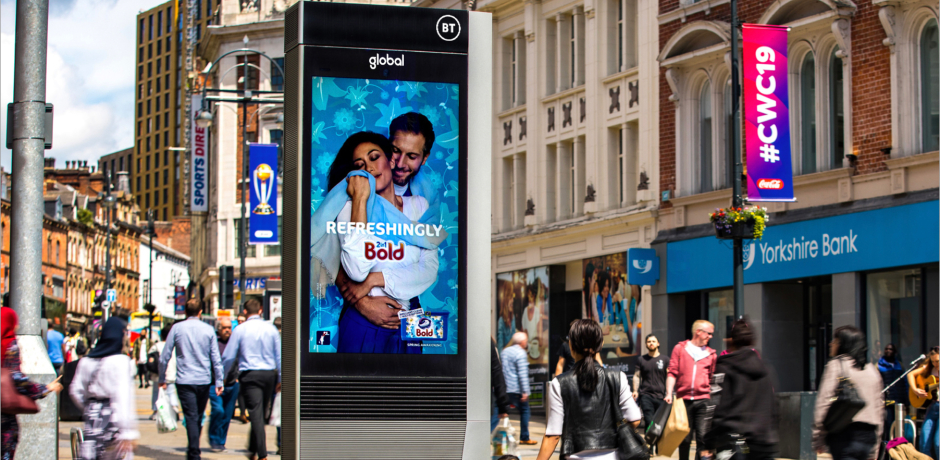 So what are StreeHubs we hear you ask?  StreetHub is a fully national advertising offering of 1000 screens across 23 cities in the UK.  These handpicked locations mean that StreetHubs is located in the heart of each city center.  As we emerge from Lockdown more and more people are out and about and means that huge numbers of consumers can take advantage of the free utilities each StreetHub provides.
1GB of free, ultra-fast wifi which makes it smarter for both the consumers and brands.
Free calls to any UK mobile or landline
Fast device charging
Touch screen tablet for access to city services, maps, and directions.
This is an opportunity for a brand to get closer to consumers.  The StreetHub as a platform can integrate a digital poster campaign with download messaging based around apps entertainment and video content.  With 1GB of broadband fed to each hub, dynamic advertising campaigns can make the most of the best in the market offering, meaning your brand's ad can be changed in real-time based on data triggers such as weather, travel updates, sporting events, and scores, times of day, day of the week and location
Benefits of StreetHubs for Advertiser
Two sleek 55″ HD digital display screens
Handpicked, city-center locations amongst retail, leisure, and entertainment destinations
National scale
A multitude of advertising opportunities alongside the digital display screens
The ability to sponsor the non-ad content delivered across the network of screens
The ability to book campaigns by impacts on a cost per thousand basis
Flexibility to buy any day, hour parts, or location they wish
The use of dynamic creative
The prospect of using third party data to custom target audiences
A positive brand connection by supporting exciting free services to consumers