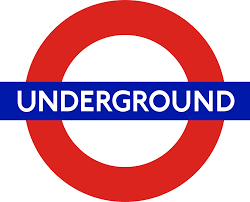 London Underground 16 Sheet Poster Sites
Key Facts for the 16 Sheet Poster Sites:
Time to Consider
The 3-minute platform dwell time provides greater opportunity to consider, attend to and absorb product information which ensures greater retention, recall, and motivation to purchase.
Relay detailed brand messages
The length of dwell time combined with its welcoming nature offers an unbeatable platform for communicating with a captive audience.
Poster
The shape of 16 sheets makes them ideal for brand response advertising, working especially well with Tube Car Panels.
Unique & Cost-effective
This unique Tube format maintains all the inherent benefits of 48 sheets without the capital outlay. Our recommendation would be a pack of platinum and interchange sites to reach 2.8million audience in a 2 week period.
Platinum Pack of 30 Sites includes stations – Baker Street x 3, Bank x 2, Bank DLR x 1, Bond Street x 3, Canary Wharf x 1, Covent Garden x 1, Green Park x 4, Holburn x 2, Knightsbridge x 1, Leicester Square x 3, Oxford Circus x 4, Picadilly Circus x 2, Tottenham Court Road x 2 and Westminster x 1.
Total Audience = 1,705,510 and Total Impacts = 5,976,000
Interchange Pack of 25 Sites includes stations – Charing Cross x 2, Euston x 4, Kings Cross St Pancras x 4, Liverpool Street x 1, London Bridge x 3, Marylebone x 1, Paddington x 2, Tower Hill x 2, Victoria x 2, and Waterloo x 4
By putting these 2 packs together for a 2 week campaign the Total Audience Reach = 2,886,950 and Total Impacts = 12,718,000