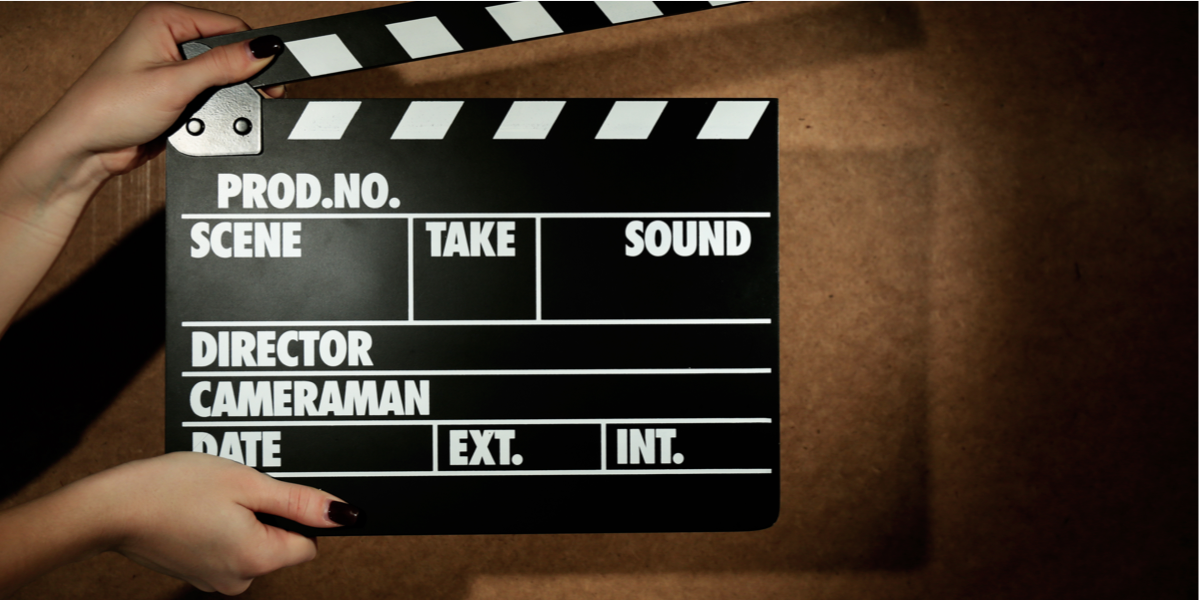 You may have heard of a little film called La La Land. You know, that musical that just scored a record-equalling 14 Oscar nominations as well as taking home 7 Golden Globe awards (another record). Damien Chazelle's musical, starring Emma Stone and Ryan Gosling, has been wholeheartedly lauded by critics and audiences alike, but what is its standout quality?
Is it the element of the underdog, as Stone and Gosling chase dreams of stardom in sunny Los Angeles? Nope.
How about the sudden bursts into sparkling song and dance numbers? No, not that either.
So what is it about La La Land that has captured both the audience's and critics' eye? It is perhaps the least likely characteristic: familiarity.
In most circumstances, it is media that is fresh, different and innovative that grabs and maintains attention, whether we're talking about the latest blockbuster or an advertising campaign. Especially in the current political landscape, one of volatility and unpredictability, something that is certain, familiar and jubilant is sure to reassure any targeted audience against the constant bombardment of political ambiguity. Unfortunately, that bombardment has seeped into the content that we digest too. It's constant harassment across every platform that is at times so relentless you could rename it 'discontent.'
But to reiterate, how can we apply La La Land's refreshing warmth and familiarity to the bustling advertising industry? La La Land shows that the recycling of old ideas and stories works extremely well; they just need that modern tweak to give them that sense of originality.
The monumental Avengers series is a testament to that, as is the saturation of the market with remakes and reboots in recent years. For advertisers, having a campaign that includes this sense of familiarity and nostalgia will remind the consumer of their initial interaction with your brand as well as being cost effective. Recycling or re-recording old footage is a great way of utilising that familiarity.
Apple's 2014 homage to the Mac on its 30-year anniversary played on the bond the conglomerate had built between its brand, and the consumer and John Lewis did it with their hand-drawn 'Bear and Hare' Christmas advert the year before. Proof of nostalgia and familiarity's appeal was verified by the following year's retort: Sainsbury's infamous WW1 Christmas advert. Perhaps one of the finest examples in recent memory was Sky Sports' brilliant campaign for the new Premier League season in 2015. The advert featured Thierry Henry, who was imposed into footage of some memorable moments from seasons gone by. This clever but simple marketing and advertising campaign provided some iconic nostalgia at a very low cost, but the two things that all of these successful projects have in common is that they aren't new, but the way their story is told is.
I think this is why so many of us grow tired and annoyed with the content and advertising currently on show. With no personal connection with the audience or any sense of societal context, many adverts feel lifeless, severing any bond that existed in the first place. The current landscape is synonymous with chaos so you can't really blame the consumer for wanting to retreat into a familiar, comforting narrative.
Much like La La Land, Redwood Advertising prides itself on both its experience and understanding of the advertising industry's past and what is required to fuel the success of the present and future. We understand that the successful construction of an advertising campaign doesn't just lie in a flawless production, but understanding how your advert can be tailored to tie in perfectly with trend and timeliness without losing any of the shine of your brand's unique identity. At a time when many advertisers, distributors and media buyers seemingly misunderstand what its audience desires, Redwood provides the anomaly. Investing time in understanding your brand and how it can create that effective, long lasting connection with its audience is where Redwood excels, whether it's on television and radio, or in print and out of home advertising.
So if Redwood sounds like a 'happily ever after' of cinematic proportions, give us a call today and see how we can bring life and vibrancy to the vision of your personalised advertising campaign (and maybe a little Hollywood pizzazz too).