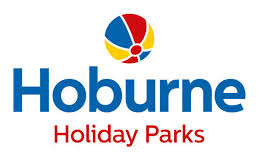 Hoburne Holiday Parks were established in 1912, and still today a family run business offering the opportunity of a traditional holiday. Based in the New Forest, Devon, Cornwall and the Cotswolds the holiday parks offer the whole family to create memories to treasure in beautiful surroundings. The parks contain all that a holiday require, space, relaxation, entertainment, swimming, walks, beaches and more much in such idyllic surroundings.
Redwood Advertising is currently undertaking a media audit to identify further advertising requirements throughout the year starting with this campaign launched February 2017 running on ITV Meridian Thames Valley Region.
The campaign is also going to involve a holiday ownership giveaway on the Ant and Dec's Saturday Night Takeaway which returns to our screens this coming weekend .
Queen of the jungle Scarlett Moffatt has joined the Takeaway family!
Scarlett Moffatt, who was most recently seen claiming victory in I'm A Celebrity…Get Me Out Of Here joins Ant and Dec in the brand new series.
Scarlett will appear live on the show and join Ant & Dec's extended on screen family, which already includes Ant vs Dec host Stephen Mulhern and of course Little Ant and Dec.
Scarlett said "I've watched Saturday Night Takeaway with my family for as long as I can remember I'm such a huge fan, so to be part of one of the biggest entertainment shows out there, with two of my all time TV heroes Ant and Dec, is an absolute dream. I am so excited. I didn't think 2016 could be topped but I really can't wait for my Saturday nights now."
We'll be there watching will you join us?
SaveSave