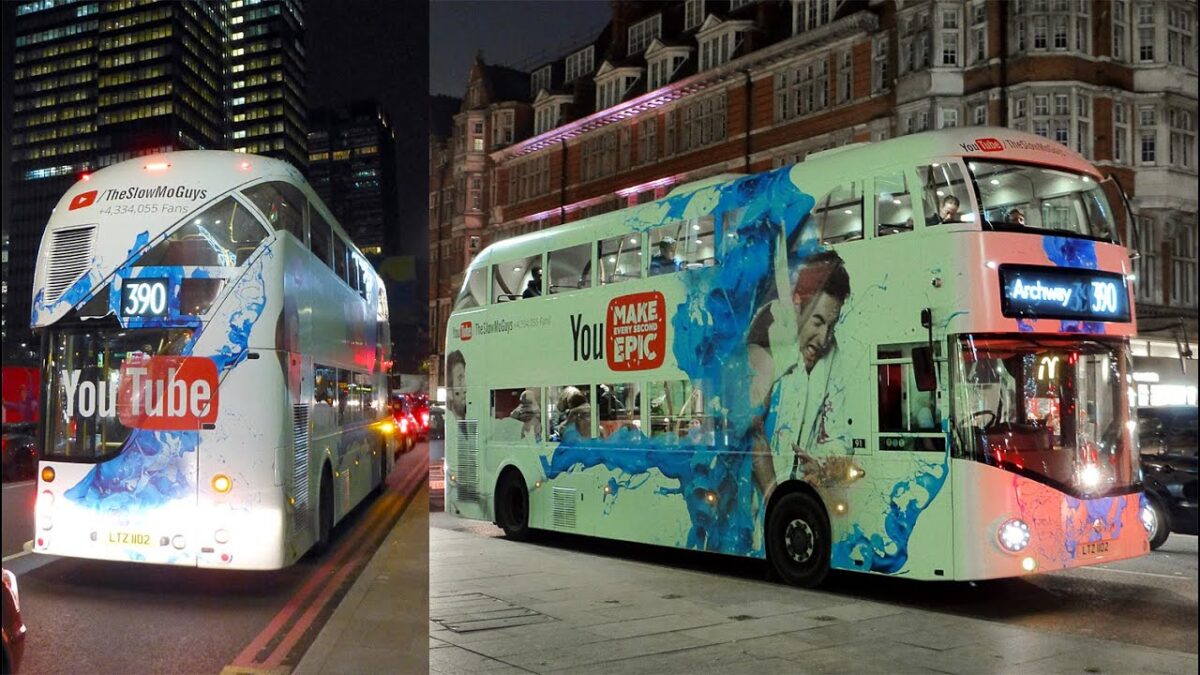 Harness the attention of new customers on Bus, roadside, and Tube Advertising as part of your out-of-home advertising campaign.
With the latest apple/route mobility data, it's great to see Roadside and Bus are now back at pre covid levels.   London Underground continues to grow day by day and now has over 3 million entries and exits per day.  Although this footfall is at a third of levels before covid, the rates we can offer you right more than account for that.  This applies also applies to roadside which is why the digital deal is of incredible value.  Find out more about how you can get your brand back out there in front of your customers.
Bus advertising is a proven method of reaching the public by consuming advertising both on the inside and outside of the buses.  It offers a rich choice of advertising formats to utilise.   Bus advertising offers a selection of formats starting with Bus rears. Rears are a smart way to bring your message to Drivers and pedestrians and passengers.  If you are considering a larger format, advertising on Super sides or T sides grabs the attention of everyone.
We talk about targeted TV advertising campaigns and regional bus advertising can be part of that targeting.  Redwood can take your campaign objectives and recommend the locations, formats, and timing depending on each client's budget.  Remember roadside and Bus advertising boards are seen not just by those driving, but also by car passengers and pedestrians.  The standard billboard is either a 48 sheet or 96 sheets.  These eye-catching outdoor advertising boards offer you bespoke roadside locations around cities, streets, and motorways.
Say Hello! - To Find Out More About The Cost Of Out of Home Advertising