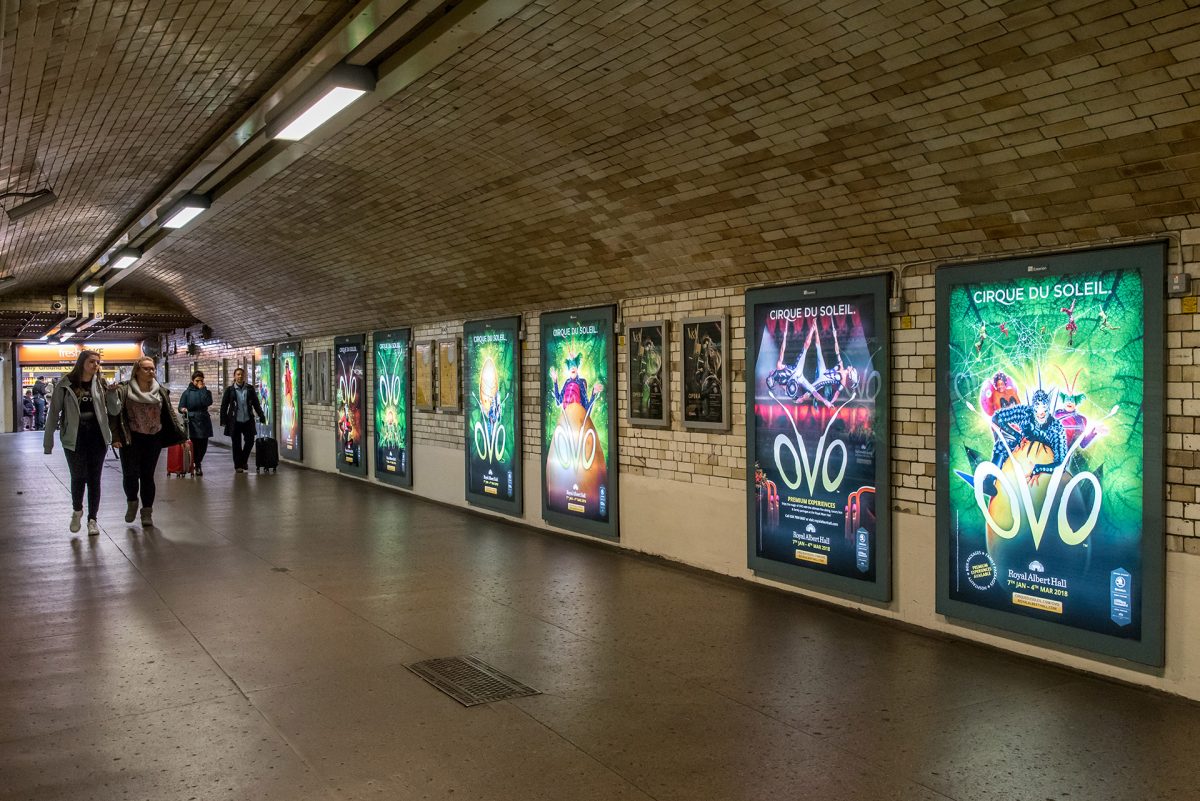 London Underground 4 Sheet Tube advertising on frequency sites can reach audiences whilst they are on the move. Multiple locations and increase your brand awareness.  Choose from a selection of 12, 6 or 4 Sheets.  To give you an idea of how many sites you need for each campaign bear in mind the following.
London Underground general distribution heavy campaign would be 400-panel sites whereas a super lightweight would be 100-panel sites.
16 Sheets offer a few options for medium campaigns.  These are a great introduction to London Underground Advertising.  If the budget allows the 4 sheets will add frequency to the campaign and more effective to reach your goals.
A 2-week campaign across 50 sites based on all Adults would achieve a Total Audience = 2,734,930 and Total Impacts = 10,094,000
Behaving as the public noticeboard of the outdoor world, 4 Sheets are positioned in high footfall areas through the London Underground network, allowing your product or service to gain substantial coverage of this capital city.
4 Sheets are perfect for pushing brands in proximity to their point of sale, such as fragrance and fashion brands targeting passengers at stations within busy retail areas.
The succinct space provided by this format gives advertisers the creative opportunity to create strong and effective advertising campaigns, ensuring that your message is easily recalled by the large viewers on their daily commute.
12 sheets, 6 sheets, 4 sheets
stair, corridor, lift & escalator panels  SCLEP'S
ticket gateways – on offer 8 for the price of 4
lcd screens & digital escalator panels (deps)