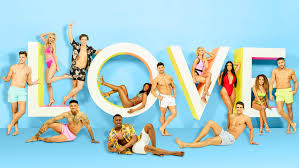 New Research alert! from ITV.
"Where's the viewer's head at?" The challenge was clear. Our innovative approach pushed boundaries. The results were like "Oh My God!". Love Island's partners were "Buzzin!"
Building on our multi-award winning 'Love Island; Linking real-world behaviours to reality TV' research from 2018, our ambitions haven't stopped there. With Love Island 2019 representing the biggest show on ITV ever, our research ambitions have only grown as well!
This year, we're integrating more methodologies than ever before in order to bring together a holistic view of ad effectiveness for our multitude of Love Island brand partners, ranging from social listening through to building on our award-winning Primal Screen research bespoke to Love Island. As a sneak peek, we've already found that brand consideration increased by a staggering 19%, sales across our FMCG partners increased on average by +14%, and 21% of the conversation around all of the partners was in the context of Love Island.
Make sure you keep an eye on this space towards the end year where we'll reveal how all 8 brand partners benefitted from associating their brand with the cultural phenomenon that is Love Island 2019.
If you are considering Love Island as a fit for your target audience or feel your brand would benefit from advertising around the airtime of the show in January 2020, then time to say hello for prices on ITV2 broadcast, ITV Hub Catchup and Simulcast.
Love Island has another group of gorgeous, young and single contestants heading for the brand new villa in South Africa, but will they win the hearts of their soulmate and more importantly the Public?
Give us a shout out for costings to align your brand with this amazing show. 
Key Audience Adults, Adults 16 – 34, HP