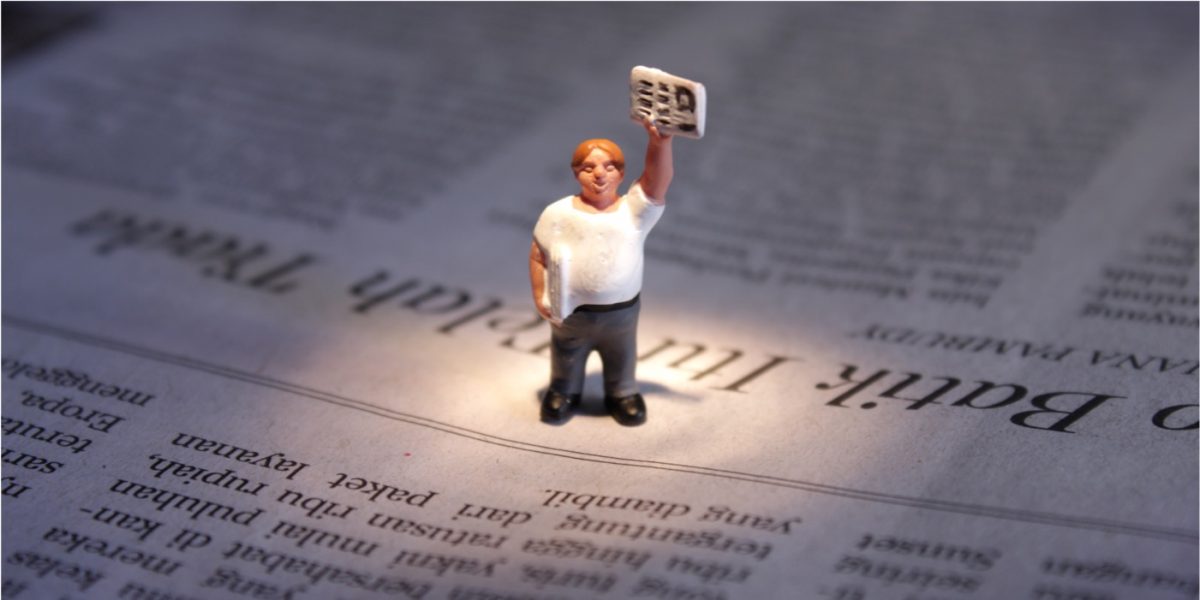 You may think there's no benefit to newspaper advertising these days, with readerships having migrated online, circulation is in decline but there are still plenty of readers out there who still like to have a proper newspaper in their hands to read.
If you're considering newspaper advertising, it's essential that you make yourself aware of what the potential return on your investment is. Behaviours can be worlds apart geographically, so rather than looking at national studies, speak to the advertising team of your chosen newspaper and ask for their figures.
Many of our clients still get a great response from newspaper advertising and as long as the newspaper you choose has reasonable prices based on their circulation and readership, it is still an excellent opportunity for advertisers.
People who read newspapers will often actively look for advertising in order to locate coupons and deals. Of course, placing your ad doesn't automatically guarantee people will see it, but a reader looking for deals is more likely to notice your advertisement, read it and even act on an offer. This is different to other forms of advertising such as online pop-ups or TV commercials which many see more as a nuisance and in some cases can be intrusive and have a negative effect on brand image.
In local newspapers, we expect to see ads. Editors will often place ads near to similarly themed content. This makes the advertisements less intrusive, but also more useful for a potential customer who may act on an ad for a gardening company placed next to an article on gardening, for example.
You might think it's not really possible to hit a target audience when advertising in a newspaper, but these days many newspapers have all sorts of inserts, sections and additional releases which can target an audience based on the season or even specific geographic areas. These are great if you want to reach a certain section of the population.
Local newspapers are often trusted pillars of the community, and so advertising with them can bring your brand a certain level of trust by association. The same can be true of national or regional newspapers too, but this works best on a local level. Local newspaper publishers work hard on their relationships in the community in order to build that level of trust and mutual respect. By advertising with your local newspaper, you can piggy-back on this trust, where many people come to believe that their trusted local paper would only do business with trusted local companies.
In a local newspaper there is a wide range of advertising options to suit any budget. This can range from a tiny, one-inch square classified to a two-page spread. Many local newspapers will also offer additional advertising on their website or social media as part of an advertising deal which again helps you to make use of their trusted local brand.
Redwood Advertising work with newspapers and publishers across the UK, and we work hard to stay on top of developments. We understand the true value of different forms of advertising, and we make sure our clients have a realistic expectation of ROI based on the demographic market.
Take a look at our Case Study for Portsmouth Life