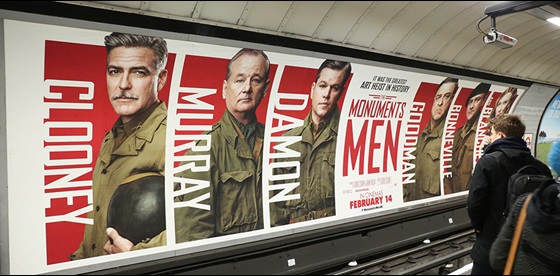 London Underground is a prime example of OOH Advertising to reach mass audience during their daily commute.  Out-of-home (OOH) advertising reaches consumers when they are "on the go" in public places, in transit, waiting and/or in specific commercial locations, such as in a retail venue. Billboard advertising is a traditional OOH format, with roadside billboards remaining the predominant form, but there has been significant growth in digital OOH in recent years, as it is easy and less costly.  Digital boards are replacing traditional poster sites which helps extend a clients TV campaign visually and efficiently matching airtime dates.
Many OOH solutions are already being used in previously traditional spaces, for example with Street OOH, which is mainly seen in urban centres, from bus shelters to news-stands, malls and distributed across place-based networks in venues. Transit advertising also offers a combination of static and digital sites at airports, buses, subway advertising, truck-side, food trucks and taxis.
Using 'Route' data we can pinpoint consumers location and provide location-specific advertisements on their mobile boards. In a digitally connected world, consumers are becoming more disconnected. We believe in driving consumers from offline to online and vice-versa. Engaging with the target audience, bringing customers closer to your brand and encourage them to try you. It's about memorable/emotional moments that make consumers want to share them instantly, amplifying their impact way beyond sharing their experience with friends, family and associates.
So whether it's a big or small event, we'd love to create an experience that makes your brand stand out from the crowd so it's time to see your brand OOH