Our April 2019 Sky AdSmart newsletter revealed some interesting case studies.  Take getthelabel.com and Sky AdSmart local Case Study who were looking to target very low to mid-high affluent parents with kids.  They also used  TECi segment targeting which indicated the use of devices and internet in the households in the following regions,  North East, North West and Yorkshire.  The Sky AdSmart TV Campaign would target 259K homeowners in the regions as requested. The objectives were clear and wanted to increase sales and to drive the number of website visits.  So what were the results I hear you shout!!!!
The overall campaign was a huge success and achieved over £45K in revenue.  It delivered 1.7K responding homes in comparison to 1.1K in other campaigns.  The audience was highly responsive to the creative and responded impulsively which is evident by the response trend which slowed down post campaign.  What was served to the homeowners – 2.1m impressions, 87% reach, 9 times for frequency, 1,702 homeowners responded which generated 2,2041 orders with an average order value of £24.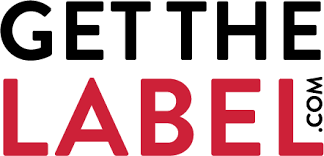 Mortgage Advice Bureau is a nationwide chain of mortgage advisors who through the quality of their work have won over 70 awards in the last five years.  They identified Sky AdSmart as the ideal channel to help build brand awareness in a targeted way.
The Key objective for the TV campaign was very clear and wanted to increase brand awareness, increase website visitors, target the relevant audience and target specific geographic locations.  Mosiac profiles were also used to establish the most valuable audiences for the brand.  To take this to another level they added a layer of age group data which resulted in a very highly targeted and relevant audience who would be shown the TV Commercial.   The main aim was brand awareness and website traffic and so to establish a baseline pre-campaign the existing google traffic data was recorded.  They were then able to analyse the uplift in brand awareness, brand traffic and the impact of the CTR of searches for the brand name. They could also review the halo effect of the Tv Ad so the impact the TVcampaign had on brand searches and clicks once the activity had stopped.
Evidently, Sky AdSmart targeted TV Advertising was a success with clicks to the website from brand searches were 109% above the baseline estimate and brand search up 6% against the predicted baseline. There was a clear 'Halo effect' with brand impressions and clicks remaining above the expected baseline for as long as 4 weeks post campaign.  The increase in both brand searches and brand clicks are a high indicator that the programmatic approach to TV was successful.

Content Source: SKY AdSmart