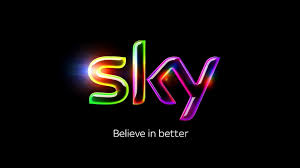 We have collected the most frequently asked questions about Sky AdSmart and hope this helps you to identify you are ready for TV Advertising.  So let's get started with the questions about Sky AdSmart.
When and where will Sky AdSmart commercials be available?  Sky AdSmart ads are placed seamlessly into the linear (normal broadcast) stream when the chosen audience is watching TV, this means your brand as could play out at any time.  There are many channels within the Sky family and we have added the image to show you the channels at the bottom of this page.
Will the viewers know if they have viewed a Sky AdSmart TV Ad or not?  The viewers cannot tell the difference and will not know they have been targeted.  The target viewer will just engage more as the brand TV advert is more relevant.
Will I be able to watch the ad when it is played out?  Are you part of the target audience?  If yes you will see the ad if not you fall outside the selected audience and will not be served the Tv ad.
How will I know if the TV Adverts (Spots) have been transmitted?  Great Question and we provide a comprehensive campaign report of the impressions served week by week if requested.
How do the programme genre and Sky AdSmart work together?  Sky AdSmart uses an algorithm that helps to make sure that the ads play out when a chosen audience is most watching.  It takes into account the projected linear audience which helps to enhance targeting within the household.  Normal clash rules apply. Brand Clash rules mean the industry will not air in the same ad break – Car Manufacturer VW will not be in the same ad break as Car Manufacturer Mercedes.
What length of TV Ad can I create with Sky AdSmart?  Your ad should be standard lengths 10,20,30,40 or 60 seconds.  The most common is 30′ seconds, however, consider a longer version for web or catch up platforms.
What happens is a customer is watching a recorded content?  If a customer is watching recorded content and views the ads at normal viewing speed then the SKY AdSmart tv as will be served.  The Sky AdSmart ad chosen will be from a selection of ads stored in the box at the time of viewing so old recording will have the most current advertiser brands.
If you have a linear campaign and a Sky AdSmart campaign, do they have to run at the same time or can they have variable dates?  Sky AdSmart campaigns can have an independent start and end dates from the linear campaigns.