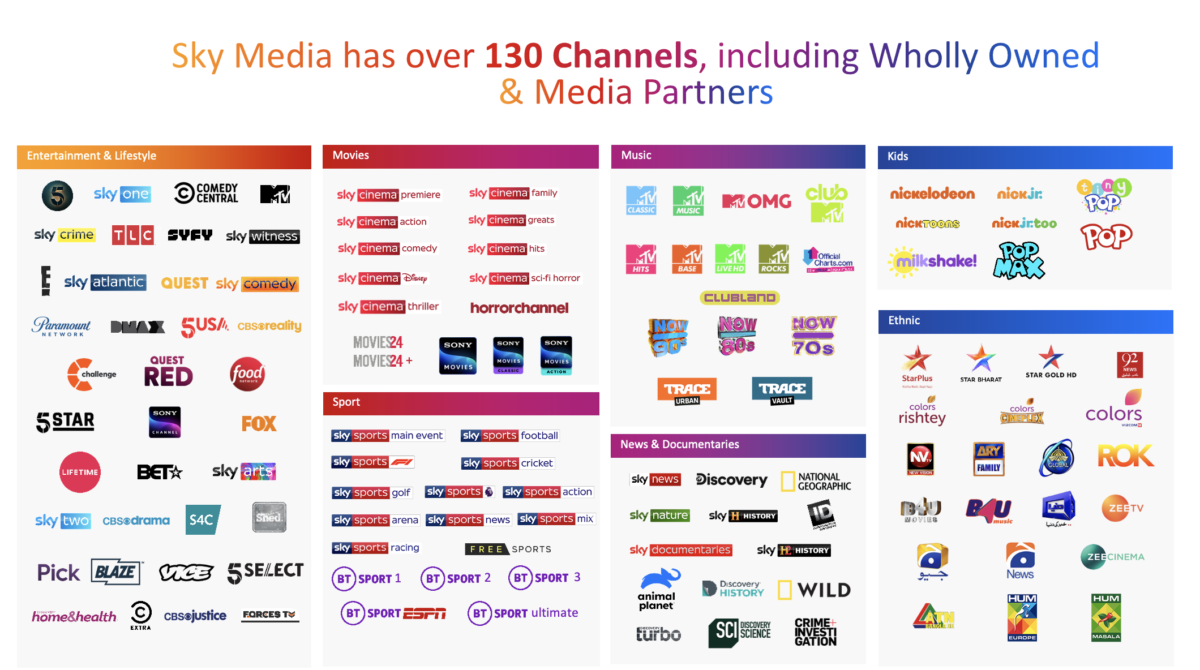 With over 130 channels, Sky Media channels reach over 95% of the UK population every week in over 12 million homes. With the introduction of Sky AdSmart and Sky Advance, advertisers can cherry-pick their campaigns.   Choose your brand's audience and target your campaign across the Sky platforms which means there is now even more opportunity for brands at Sky  Media.  There has never been a better time or place to get involved with TV Advertising.    Whether you want your brand on Game of Thrones on Sky Atlantic or food fanatics on Food Network, with such a wide portfolio and diverse range of channels, you can be sure to reach your target audience.
You may be wondering about the benefits of advertising on TV.  It is an investment and a consideration, however, it's exciting, emotional, engaging, and brings your brand to life in front of millions of viewers. An average viewer consumes around 3 and a half hours per day, this gives you an opportunity for scale and brand power.  What stands out for us is TV is memorable.  Brands align themselves around key programmes which gives added kudos.  TV is still the best return of investment and has the ability to connect with viewers in their homes uninvited.  TV is a proven vehicle for driving results for your brand.  Let us help look at your ROAS with our simple formula.
One thing we know for certain is the continued growth of TV, whilst viewing habits continue to change, TV is still the biggest driver for brands. One reason is the content quality which continues to improve.  It isn't a surprise that the need for entertainment increased during 2020. This thirst for distraction and escapism helped all forms of TV  which grew by 5% year on year. That's 899 billion impacts in 2020.  The average viewer will watch 41 ads a day on a TV set and SKY was the biggest of all the channels for 2020.