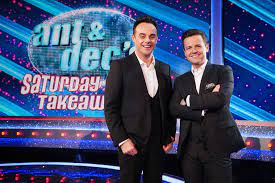 Are you ready for TV Advertising? At what point should the move into TV be considered?
TV can be introduced at any budget.  If you are at the point where existing campaigns fail to elicit the same effects, then it's time for the need to scale the business and create a new demand pool.  Scale is the biggest driver of effectiveness, SME's should prioritise growth over profit, as it is growth that drives the profit.  Advertising on TV has an immediate effect on sales, but it will also work long after the campaign has ended through driving repeat business and resonating with customers who were not in the market at that time the campaign aired.  Brands need Tv channels that stimulate new demand rather than harvest existing interest.  TV advertising drives growth quickly once other media channels have hit the point of saturation.  There is also a bigger channel waiting with new TV audiences for your brand.
TV Advertising strategies that harness the benefit of TV but at a lower cost can work well as a starting point.  This will include advertising during cheaper seasons or dayparts and using a 20-second ad instead of a 30 second.  Starting your TV Campaign with a shorter, high impact burst rather than a smaller, continuous drip approach helps with your confidence and demonstrates a ROAS.  Building your brand's awareness is crucial to growth and makes activation campaigns work even harder.
Recommendations for smaller advertisers
Recognise the signals in the numbers.  Work with your media agency to create your own diminishing returns curves and determine if your business is maxing out, or even overspending, on your existing marketing channels. If you are hitting diminishing returns, it's time to consider moving into media that generate new demand, such as TV.
Adopt a growth mindset.  Moving to the next phase of advertising-driven growth requires a better understanding of how advertising works.  Get familiar with the most celebrated and respected work in this area, such as "How Brands Grow" by Byron Sharp and 'The Long and Short of It' by Les Binet and Peter Field. These are both essential reading
Position and proposition.  As you move beyond the demand-harvesting channels, it's vital to have a clear proposition and position within your market.  If you have this already, move forwards. If not, ensure that you understand where you sit within your potential market, what makes you distinctive and what it is that you want to communicate within your messaging before you progress.
There are deals to be done. Step into the marketplace to see what offers are on the table.  Explore your options with media agencies, creative agencies, and media owners. There are always deals to be done for new advertisers and plenty of support.
Dive into the detail. Use the insight available to you to plan your campaign. Factor in seasonality, time of day, day of the week, target audience, content, context, and anything else you can think of. These are the dials that optimise your plan – make sure you use them.
Prepare for fast effects. The impact of TV can be immediate and direct.  Make sure your servers are ready for an increased volume of web traffic and that you have the means to physically deliver the extra orders you take.  Make sure you have a measurement framework in place prior to your campaign, be it measuring attribution or awareness. Be clear on what you're trying to achieve and how you're going to measure it.
Test and learn.   Nobody can predict the effect of going onto TV for the first time. Use attribution software to help you learn what variables trigger your brand responses and use this to adjust your campaign.  However, be careful not to become too focused on the minutiae at the expense of the bigger picture. Look at the consistencies in variables that trigger a response as opposed to chasing a narrow set of parameters.
Research by Data2Decisions and Work Research, we have taken an extract from the findings in summary format.