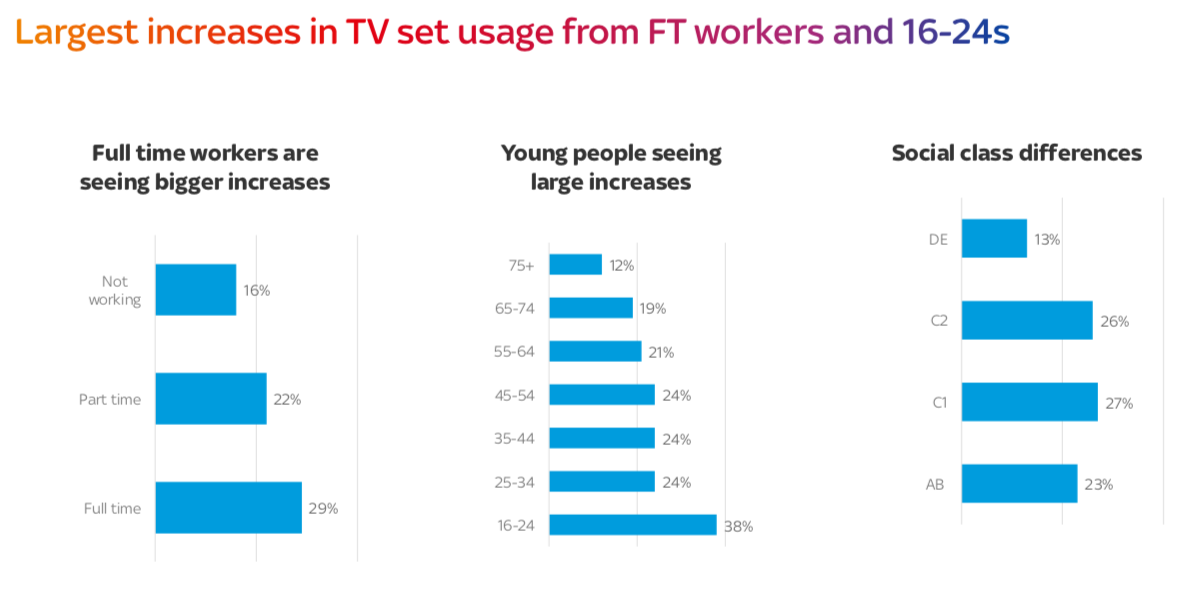 Extract from Sky
Sky Tv Channels are outperforming the total commercial TV in terms of growth despite the loss of Live Sport.  The 16 – 34-year-old audience cam back to TV in March and Sky News outperforms any other broadcaster news content.  Not only has the digital TV channels at Sky risen significantly the increase of Sky Vod has also seen a dramatic increase in demand.  Throughout March 2020 Sky was seeing much higher viewing levels of TV viewing as it became a valuable service in informing and entertaining the nation.  Viewing behaviours are also changing with VOD seeing an increase in popularity.  Sky has also seen an increase of usage for the online platforms which have been slowly developing.
32% of UK consumers claim to be watching more TV on broadcast channels, of which 14% confirm they are watching significantly more.  50% of UK consumers are watching more news coverage.   The changes in Share of Commercial viewing has risen significantly according to Barb data.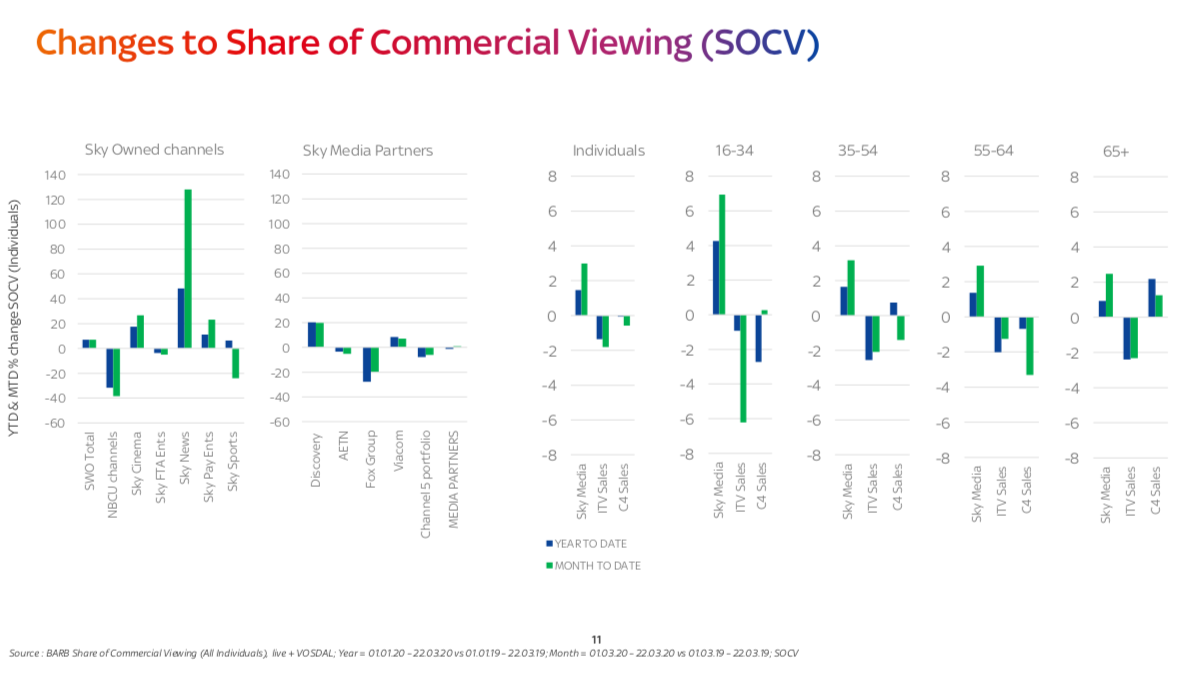 Top-performing Sky Owned channels for week 22nd March 2020.  Could sky channels be the new home for 16-34-year-olds?  This viewing audience has always been considered the hardest to reach, so maybe this shift to Sky will remain.